Apprenticeship Reforms
APPRENTICESHIPS REFORMS AND THE APPRENTICESHIPS LEVY
Priority Points
1. If your organisation has an annual wage bill in excess of £3 million you will automatically start paying the new Apprenticeships Levy from April 2017 onwards, whether or not you are currently involved in Apprenticeships.
2. From April 2017 all smaller organisations will have to pay a small contribution to Apprenticeships. They will no longer be available free of charge – although some will carry financial incentives which will exceed costs.
3. The existing Apprenticeship Frameworks are all being replaced – from now and up to 2020 – with new Apprenticeship Standards.
4. The new Standards will be improved and will have a much bigger positive impact on your organisation. The way in which they will be delivered will involve you much more and will be assessed independently of your training provider.
WHOEVER YOU ARE – THE APPRENTICESHIP REFORMS ARE LIKELY TO AFFECT YOUR ORGANISATION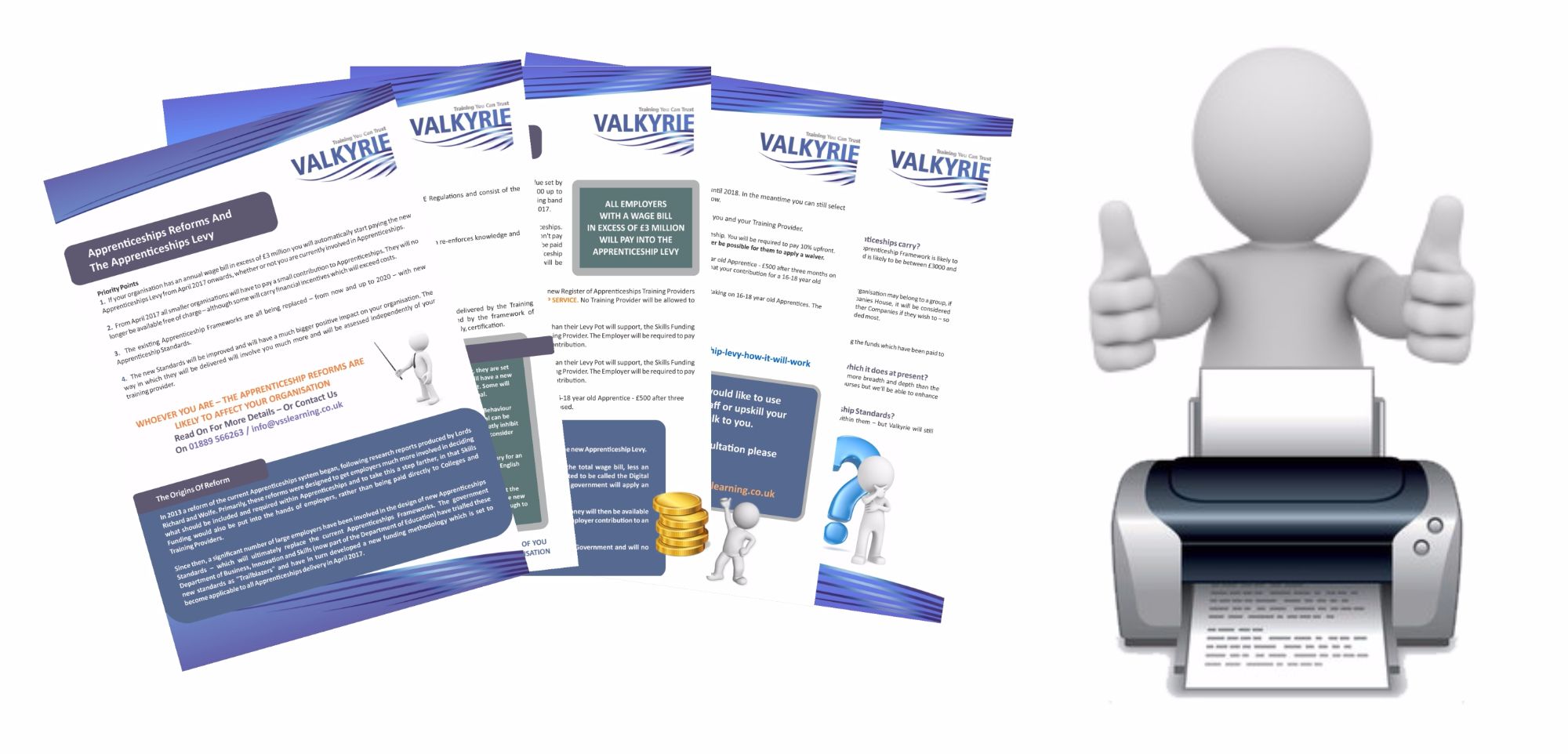 Valkyrie printable guide to the Apprenticeship reforms and Apprenticeship Levy.
Click Here to download and print our informative guide